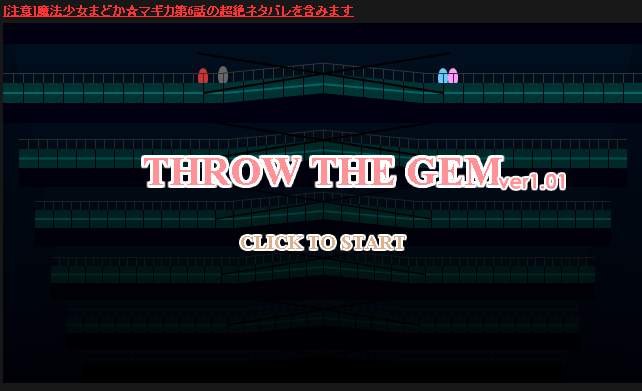 Think you have what it takes to throw your friend's soul over a bridge?
Find out how after the break.
How to Play:
You,
Kaname Madoka
, are about to witness your best friend engage in magic combat with another Magi. To prevent the fight, you swiftly stole her
soul
magical device, Soul Gem and attempt to rid of it by throwing over the bridge. You must aim for the passing truck by timing it right and landing it on top of it or have your friend's soul lost forever.
My best was 4 in a row, while watching Star Driver. I could have gotten more but nah. I'm too busy with
Pile JETTTTTTTTTTS FTW. But if you have what it takes, go for it.
You get cookies if more than 10, and a Kyuubee staring at your window sill if you're too good at this game.
◕ ‿‿ ◕
Link is here: