If there's one word that's taboo among figure collectors, it would be "E-X-C-L-U-S-I-V-E"
There's just too many excellent figures with an "exclusive" label slapped on it, with an "exclusive" price tag to go with it. There are times I wished I just lived "there" because of these things, but I'll have to wait patiently for that opportunity.
However, that would be the limits of most crestfallen international collectors (unless some of you use proxy services)
The bootleg of interest today would be the Comptiq version of Konata.
Among the 3 different nendoroids of Konata (Comptiq, Chara-Ani & LS website versions), this version is the most tempting among collectors, with moe kitsune-mimi, for an absurdly high price.
Even more so for the pirates to simmons.
I would love to get the "Comptiq + Saitama Exclusive" (comes with Saitama newspaper), but maybe when I have a little extra cash to burn, and hopefully in time before the supplier's stock runs dry.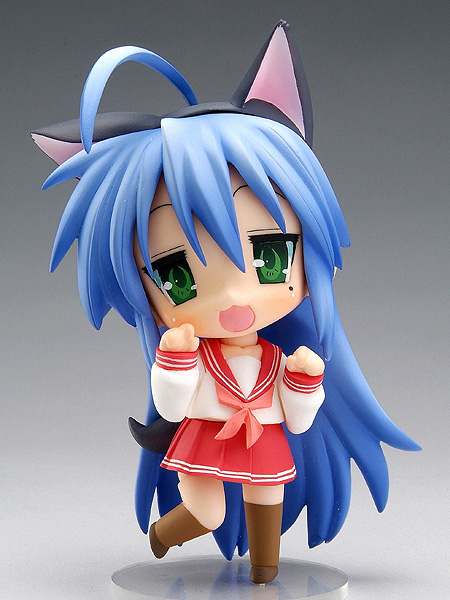 (MOE !!! >.<)